2023 Alumni Photos
Are Posted!
The photos from the 2023 Banquet and Reunion are now posted for your viewing pleasure! Click here to go to the Photos menu page.
---
2023 Alumni Banquet
Minutes
The official minutes have not yet been received, but will be posted here when available.
---
Heartfelt Thanks
I would like to convey my heartfelt thank you to the entire Alumni Association Membership for the surprise gift of appreciation presented to me today, sent by the 2021 Officers of the Association as recognition for my efforts in maintaining this website.  I pledge to you all that I will continue doing so as long as I am able.  If any of you, or a younger computer-savvy relative or in-law of yours is interested in taking over after I can't, please contact me.  In this way, the site will be able to continue on after me.
- Dave DeKoker '63, webmaster
---
Did She Teach You in the 1950's?
Many people will remember Mrs. West as the first grade teacher, who taught them to read. She died at age 100, (May 22nd, 2018) and was still as sharp as a tack!  I visited with her on the phone several times in recent years, and she seemed to remember everyone in our class (1953-54) and would ask about people from other classes she had taught.  She wrote 4 books on her family history, played bridge, was a member of the DAR, and attended church regularly.  Remarkable lady.
               - Kathy Yoder '65
---
Historical 1923 All High School Photo now has student names!
The original listing of all the students by name was found and these have now been entered below each of the 6 Section enlargements. See name viewing instructions here. If you find any necessary name corrections, please advise the webmaster.
Two years after the "new" high school was built, at the direction of Principal Roush, the entire high school body was assembled behind the grade school for a professional photo to be taken.  Judy Cupp Schultz, our Historian, sent this panoramic photo in 3 parts to the website for posting.  As you will see, the quality of the photo is fantastic and provision has been made in the presentation for you to enlarge for viewing, or download for saving or printing.  Enjoy this vintage archive!
---
Kudos from a Classmate
Good morning Dave,
I enjoyed seeing pictures of the 2018 MHS Alumni Association event, especially of our 1963 classmates.  I regret I was unable to attend.  Thank you for what you and others do to maintain a quality website for all of us.  Great job!
- Sandy Clarkson Stuckman
MHS Class of 1963
---
Tried the Trivia Yet?
Did you notice a "New" feature added to the site?  Just for fun (and maybe to get you diving into the site a little deeper), we have added a Trivia Questionnaire page.  We are eager to see if this is something the Alums will enjoy.  Remarks and comments can be sent to the Webmaster link in the header above.  To test your knowledge or hunting skills, return to the Home page and click the MHS Trivia "Can U Answer This?" link.
---
"I Am America"
Our nation is alive and speaks up in this excellent Memorial Day narrative authored by a man in Florida.  Click here to read it.
---
Still Collecting
Alumni
 Email Addresses!
We are gathering email addresses of Alumni who wish to participate in our Group Email Listing for the issuing of special notices, site changes, updates, voting issues, etc.  So far we have 117 participants at the time of this writing.
Alumni may also elect to list their email addresses in a password protected area of the site so that other Alumni, using a password, can locate and mail other alums directly from the site.  Special security measures protect the privacy of those participating.  Alumni email addresses will NOT be made available by the Association or the Webmaster to ANY outside source for ANY reason. 
To participate in either or both of these programs, click on any Webmaster link to indicate your interest in participating.  A short form to complete and return will be emailed to your address by Dave DeKoker. Simply fill in the 4 blanks and Forward that email to Dave.
To access the email addresses section, you will need to contact the Webmaster to receive your password. For Member privacy reasons, you MAY NOT share your password with non-MHS Grads.  Click here to visit the Members' Email Address page.
---
Awesome Book Still
on Sale, Get yours now!
<![if !vml]>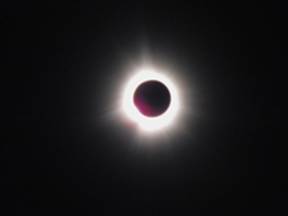 <![endif]>
Ron is still taking orders for this book he has compiled, which contains many pages of action photos, team pictures and newspaper articles about the teams and cheerleaders from the years shown.  The work is quite extensive and massively interesting, a truly comprehensive look at the historic athletes of our historic high school.
To order your copy, please send your check made payable to "Ronald Rush" for the amount of $15* along with your return address to:
Ronald Rush
P.O. Box 245
Morocco, IN 47963
*Postage for shipping is included in the price.
---
STANDING NOTICE:
If anyone viewing this site notices any links that are broken or if you receive an ERROR message of any kind, PLEASE click on any of the "webmaster" links on the site to report the problem directly to me.  THANK YOU for doing this.  Your help is greatly appreciated!!!
---
Looking Back
Check out all the "Looking Back" histories in the Shool History section of the website.  Judy Schultz compiled all of these for us!!!!!!!!!!!!
A HUGE thanks goes out to Judy for her extensive efforts to deliver these "accounts of old".
I'm sure you will all find these "Blasts from the Past" very interesting reading.  You will find them under the "School History" link on the Home Page, or just click on this blue hotlink.
Thanks again for all your support for this website.
---
Old 8mm Movies Surface
From the Harley and Ethel Smart film archives, Mr. Jim Snell of Earl Park has digitized a copy of the 1957 Football Parade down State Street. It appears to feature all the students of the school marching. Jim tells us that more school related ones will follow.  To view this film, click here, or go to the Photo Gallery "Videos" link. Due to the high quality of the digital version, a high-speed internet connection will work best.
---
Ted Hayes wins Schricker Award!
Wednesday, 31 December 2008
KNOX — Theodore "Ted" Hayes, well-known local broadcaster and general manager of WKVI, has been named recipient of the Henry F. Schricker award.
The Starke County Chamber of Commerce announced Hayes selection as winner of the prestigious Schricker award for 2008 last week.
Hayes was elected by the selection committee consisting of previous award winners.
<![if !supportLineBreakNewLine]>
<![endif]>
Some of Hayes' activities that he has been involved with include, but are not limited to the following:
• Henry F. Schricker Library Board of Trustees
• Starke County Fine Arts Commission
• Knox Kiwanis
• Starke County Chamber of Commerce
• Knox Park Board
• Ancilla College Board of Trustees and on the President's Council
• Peppermint Parade and Harvest Festival, Knox
• Starke County Youth Club
• Knox Sports Hall of Fame
• Annually provided a remote radio broadcast to support Starke United, along with the first remote several years ago to help with the start of Phoenix House.

"The Chamber of Commerce, members, staff and board congratulate Mr. Ted Hayes on winning this prestigious honor. He will join an illustrious group who put 'Service before Self,' the cornerstone of this award," Chamber Director Anthony Manning said.
---
MHS Alumni Room Project
Paid in Full
Morocco High School's trophies are now secured and kept freshly polished in a glass display case in the Local History Room of the Newton County Library in Morocco, IN. for all to enjoy.
Alumni can come in and enjoy seeing the class composite photos in their new mounting case.  Folks can locate their classmates' names and see the senior pictures!
Project Contributors:
-Lois (Morgan '62) & Dave Hensel
-Vic & Betty (Heath '47) Carlson '42
-Eldon Purdy '44
-Kathryn Arbuckle '52
-Dennis & Roslyn (Merchant '61) Boyd '61
-Dennis Vanderwall '59
-Judy (Cupp '58) & Bernard Schultz '54
-Diane (Krueger '58) Castongia
-Tony Myers '58
-Judy (Turnpaugh '58) Myers
-Joanie (Madison '58) Regan
-Merlin Woods '58
-Lon & Bonnie (Brown '48) Skinner
-Sandra (Potts '58) Lawson
-Linda (Maschino '57) Gibson
-Barbara (Hunter '48) Pettit Regnier
-Max Hunter '62
-Mary (Brown '40) Krueger
-Dale & Betty Borem '52
-Sherry (Samuelson '66) Wirt
-Jean (Bridgeman '57) Leavitt
-Sue (Plaster '65) Pantos
-Betty (Deardurff '47) Holmes
-Sharon (Potts '58) Pommier
-Judy (Brunton '56) Keppner
-Sharon Potts Pommier in Memory of Marilou (Carlson '58) Woods
-Betty Heath Carlson in Memory of Mary (Heath '34) Gilmore
-Marian (Johnson '55) Coapstick
-MHS Alumni Historian in Memory of Patsy Bruns '59, Alumni Sec/Treas. 1978-2005
-Dale and Kathy (Christenson '58) Wiseman '56
-Larry Schanlaub '63
-Dean and Barbara (Christenson '50) Dawson '50
-Dan Blaney '63
-Linda (McClatchey '66) Flack in Memory of Genola (Porter '40) McClatchey and Norma (Porter '41) Bice
-Cathy (Smart '66) Oates
Alumni Weekend Review
2023 MHS Alumni weekend, wow......Simply Wow!
Congratulations to all the faithful who pulled it off! This had to be an extraordinary effort ... great job to all...!
A special thanks to Judy Cupp Schultz from me & Tanya for the personal guidance & getting us to Dave Lindlow's & the '58 class gathering, and giving me tips on putting some photos
of Old Morocco, Indiana on face book. 
......thanks to Dave Lindlow & our great little '58 group....that was really fun......10 of us I think....
<![if !supportLineBreakNewLine]>
<![endif]>
I'm not sure who or whom was responsible for such a terrific Morocco BeaverFest event....but that was simply terrific.....wow!
Antique cars parading & driving around..........
Blocking downtown off, people milling all over....,..
In the middle of the street a live band was really, really good.....and played on & on.....just great......
Betty Kesler Park brewery station.....just great......
Food trucks.....
A "Dunk-Me", in the town center......wow
And the MHS alumni banquet later which came off great too......!!!
We really enjoyed it......ALL!!!!
And as if that wasn't enough; After dinner Dave DeKoker suggested we meet at the American Legion/ Bowling alley
What a surprise.......Especially since I had been a Pin Setter there all these years ago!  I think I was 12 or 13 at the time.  However, the really fun thing I Learned was that Dave Dekoker had been a Pin Setter there too! Only a few years later after I was......!  Take care!!!
-- Submitted by Don DeKoker '58
---
New 1st Grade Photo
A new photo has been posted of the 1948 1st Grade Class, taught by Elsa Mae Yoder.  This would go on to be the MHS graduating Class of 1960.  We have only a few of the kids named and those may be incorrect.  If you know any other students' names, or have corrections, please send them to the webmaster via this email link.  You may view the photo on the Photo Gallery page or by clicking here.
---
Throwback Basketball Experience
On the evening of December 15th, 2018, something quite unusual happened in the Morocco High School Gymnasium.  Time was rewound to 1968, the year the gym fell silent from high school basketball team games forever, but maybe not?  Through the idea and efforts of Morocco Town Councilman Bob Gonczy, a regular season game between North Newton HS and Kankakee Valley HS was arranged to once again play on the MHS hardwoods 50 years later!  KVHS won, but the real winners were all the MHS alumni who attended, swelled with pride and nostalgia of an evening trip back in time, seeing another game played in "our" beautiful gym once again!  Click here to see photos.  Go BEAVERS!
---
Special Request from Charline, Class of '56
Hey there alumni, Charline Bridgeman is on the search for any photos that were taken on their 1956 Senior Trip.  If you have any photos of this, please contact her directly via email.  Her address is listed on our Email Addresses page.  She will be very grateful to hear from you.  You may also send them to this webmaster for posting on this site.
---
Departed Alumni Listing
Each year when the Alumni Banquet Reservation Forms come back in to Pat, we sadly receive notices of those who have passed on, either during the previous year, or even earlier years that we were not aware of.  This year was no exception, but it seems we received a "more than normal" number to add to our Eternal Honor Roll.  You may wish to review all of these new postings which are noted in YELLOW print.  Be sure to scroll way down through the page to find all the new ones just added to our listing.  Also, if you know of an Alumnus who passed that we have not listed, please click on any "webmaster" link on this site, or contact any Alumni Officer.
---
New Sports Team Photos
Hey there sports fans, one new basketball team  and two new football team photos have been posted for your viewing.  Check them out.  Also, we are trying to locate some Cross Country team photos for that section now.
---
Kudo For The Website
I would like to tell you how much I enjoy the MHS website. Had we continued to live in Morocco, I was class of '55. My brother Jack, was class of '49. However we moved to Arizona in Jan. 1950.  It was by accident I found this site and enjoy seeing those I was in class with. There were still quite a few in 1955. We lived in Morocco from Dec. 1944 until 1950, and my father Milt, was partners in the elevator with the Barnett brothers, before forming Morocco Implement Company, a deal for Oliver and New Idea farm machinery, among other things.  My 2nd grade thru 7th grade experiences will never be forgotten, as well as the town, as it was then.
Jim Vanderkolk
Show Low, Az.
showlow04@frontiernet.net
---
Still Looking - Class of 1963!
Larry (Doc) Schanlaub is looking for the following Grade School class pictures.
If anyone has a copy of any of these, please email a copy to him at
3rd Grade Class, Mrs. Smith teacher
4th Grade Class, Miss Murphey teacher
5th Grade Class, Mr. Stucker teacher
Thank you.
---
A Funny Thing Happened On The Way Home From Breakfast
by Sue DeKoker
I live in Seminole, Florida and this past Saturday as I was driving home with my lady friend, I saw something my eyes could barely believe.  We had been to a "Girls' Breakfast Out" at a great little restaurant outdoors near the beach.  I noticed up ahead of me in my lane, a fairly slow moving vehicle that appeared to be an old fire truck from the 50's or so.  As I got closer, I noticed some white lettering on the back of it that didn't pertain to anything a fire truck would have printed on it.  Of course it had the standard "STAY BACK 500 FEET" and other appropriate gear attached to it, so I knew it was indeed an antique fire truck.  When I was close enough to read the white print, it said……well, I'll just let you see what it said…click here
---
Attention All Alumni Members
!
The funding for the MHS Scholarship Fund (Ruth Corbin Memorial Scholarship) is provided strictly from individual MHS Alumni Member contributions and we only have enough in the fund for a few more SCHOLARSHIP AWARDS.  In order to assure the continuation of the Scholarship, we are in need of YOUR HELP.  PLEASE send what you can at your earliest convenience. Mail your tax-deductible donation (make check payable to: MHS  Scholarship Fund) c/o Mr. Dan Blaney, POB 500, Morocco, IN 47963-0500.  Thank You in advance!!
---
Larry Schanlaub '63 Receives High Honor!
On April 5th, 2009, Larry "Doc" Schanlaub (above) was inducted into the Quad County Bowling Hall of Fame.
Doc started working with the Youth of Morocco in 1965 as he helped form the Baptist Church Pal's Club.  In 1969, he helped form the Morocco Little League and served as their announcer until 1984.  In 1982 as Manager of the Morocco Legion Lanes, he started the Morocco Youth Bowling.  He has served as President of the LPJ Tri-County Youth Bowling Association for 8 years and was instrumental in setting up the Youth Scholarship Fund.  In 2005, Doc was honored by the State Youth Bowlers with a Plaque for bringing Morocco Youth Bowlers to their State Tournament for the past 20 years.  During this time, Doc has seen 60 of his young bowlers win Scholarships.
Doc has received many awards over the years for his service and bowling skills.  Some are as follows:
<![if !supportLists]>Ø <![endif]>1980 Indiana Jaycee Top 40
Region 1 Jaycee Hall of Fame
<![if !supportLists]>Ø <![endif]>1990 Awarded a US Jaycee Senatorship (second highest award for Jaycees)
<![if !supportLists]>Ø <![endif]>1997 Placed 2nd in the Hoosier State Game for bowling
<![if !supportLists]>Ø <![endif]>1997 Placed 6th in the Senior Nationals in Tucson
<![if !supportLists]>Ø <![endif]>2001 Won the Indiana State Seniors Bowling Tournament
<![if !supportLists]>Ø <![endif]>2001 Placed 5th Nationally in Milwaukee
<![if !supportLists]>Ø <![endif]>2009 Inducted into the Quad County Bowling Hall of Fame
Editors note: The above record is no small feat given Larry has been legally blind for this entire period, due to Macular Degeneration.
---
News Page Notes:
Passing Alumni
Passing Alumni has MOVED to its own page now. To view, click here.
*  *  *
The Alumni Association
Association correspondence and business should be directed to either of our secretaries, Pat Wynn or JoAlice Belt
*  *  *
Calling New Candidates
If you are interested in serving as an Officer of the MHS Alumni Association at anytime in the future, please contact the President at your earliest convenience.
*  *  *
MHS Alumni Minutes
The unofficial Minutes and accounts of the Annual Meetings as provided by the Officers are posted on this site. 
Click here to view any of the Alumni business meeting minutes since 2004.
*  *  *
Your Article Here
Your Article is needed Here!!!
Please submit any MHS related
stories or editorials to
104th April Birthday!
Dorothy "Redden" Weir, Class of 1936 just celebrated her 104th Birthday April 16th, 2022. Awesome News: She also beat COVID-19 in 2020 and remains our oldest living Alumni.  Way to go, Dorothy!!! She is currently in a care facility in Brown County Indiana.
- Connie Ackors Sell '63 
---
2022 Scholarship Awardee
<![if !vml]>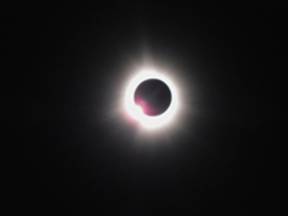 <![endif]>
Our Alumni Association scholarship was awarded this year to Sarah Mathis. She is the granddaughter of Bev Sherman-Jackson-Bingham '64 and Terry Jackson '63. She will be attending Purdue this Fall and studying Aviation. Her hobbies are hiking, camping, and reading.
- Photo by Larry "Doc" Schanlaub '63
---
A Still Relevant Message from your Past-President
Dear Fellow Alumni,
This month (May '17) marks the 50th anniversary of the last class to graduate from Morocco High School. Sixty nine years ago the MHS Alumni Association was started. That association has better enabled us to get together once a year to celebrate our high school memories and renew old friendships.
We have a strong base of support. Alumni faithfully pay their dues each year whether they attend the banquet or not. And we receive numerous donations that help offset the cost of the association. Thank you!
The annual banquet and meeting doesn't happen by itself. Your officers are charged with that responsibility. Several of the officers continue in their roles year after year.  They are Connie Ackors Sell, Treasurer; JoAlice Warne Belt, Secretary: and Judy Cupp Schultz, Historian. The Vice President is elected at the meeting and ascends to the Presidency the following year. Carol Warring will be next year's President and will preside at the 70th annual banquet. We need a Vice President candidate. 
With our numbers shrinking, it has become increasingly difficult to find volunteers to serve in those roles. If we cannot fill the officer roles, we risk the discontinuation of the MHS Alumni Association and the annual banquet. Please consider volunteering to help us continue the tradition. Yes, there is a time commitment, but it is fairly minor and the process has been very well documented to make the job easier.
If you want to volunteer or have ideas of how we can continue in some different way, please contact any Alumni Officer.
Thanks!
Roger LaCosse
Past-President
---
Your Help Requested
A certain contributor to the site posed an interesting question to me a short time ago: "Who was the highest scoring player of all the MHS Varsity Basketball Teams?"  If you have an idea of who that guy might have been, please email your suggestion or information to me.  Thanks in advance!        - Webmaster    
---
Alumnus' Son Earns Head Coach Position
<![if !vml]>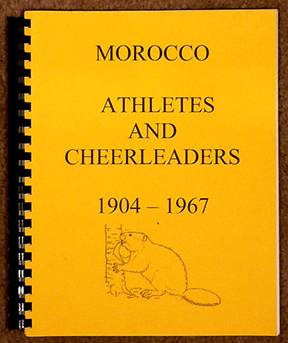 <![endif]>
Tom Allen Jr., the son of Tom Sr. and Janet Warne '64 Allen is now the Head Football Coach for our own Indiana University! 
<![if !vml]>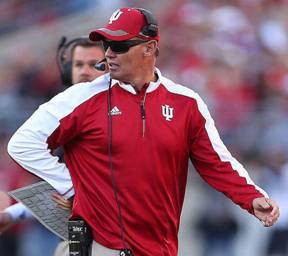 <![endif]> Our high school is proud to have had a small part in this great achievement.  Go I.U. !!!!
---
Class Histories
Now Available!
Our seemingly tireless MHS Alumni Assn. Historian, Judy Cupp '58 Shultz, has done the improbable again!  She has dug through countless old issues of the Morocco Courier, the Old Gold & Black school newspaper and other sources to provide us with an ongoing legacy for all Morocco High School Alumni. This compilation will bring back memories like they were just yesterday.  Everyone needs to read through these, which were prepared to highlight the school history for this year's Honored Classes.  Please visit the School History page, then tell Judy "Thanks!" the next time you see her.  This is a very impressive body of work.
- Webmaster
---
Good Help Received
We asked and we have received some excellent help on naming the individuals in the two old "mystery" photos.  I would like to thank Dave Brandt and Dave Lindlow for providing most of these names.  We still need a few "?" marks replaced, so let me know if you recognize any of those, please.  Thanks.
- Webmaster 
---
Renewed Heritage and Morocco Buildings
Dave,
Our son, Tim, has completed a brochure (two-sided) that describes their non-profit corporation, Renewed Heritage.  I spoke to you at one time about highlighting their projects and letting people know what they were doing. …their intent is to preserve Morocco buildings as we once knew them. I'm attaching the brochure and you can decide whether it could appear on the website.
If you haven't heard, there was no remonstrance against the School Board's proposal to remodel and add on to the Morocco School (along with some upgrades to the other schools.  I am very excited about the prospect—the addition is planned to house grades K-6, so the students will really be in a new school!  The old part of the school will be used for special classes and the administrations of both the school and the corporation. It is exciting!
Thanks for your consideration and all the work you do to keep our Website going.
Bonnie Storey
---
Thanks Expressed
The following was submitted by an Alumnus for publication.  -Editor
Many Thanks to the MHS Alumni Website and the MOROCCO TIMES newspaper.
I would like to suggest to all you alumni out there; don't be shy or worried about signing up for MHS Alumni website; it's safe, and It's really a pleasure to check in on the what's happening with our alumni. It's great to see and read what's going on in the old home town. Dave (and from Tampa, no less) has done such a terrific job of putting it together AND keeping it updated. We're all very fortunate that someone's willing to provide such a rich and classy presentation - - and at no cost! - -
Come on in the water's fine; the more the merrier; email Dave and get internet connected. It's a kind of glue that can help us all stay up to date and linked together; besides that; we really need to keep DAVE engaged; if he doesn't do it, who will. He's even delivering back issues of the MOROCCO TIMES now; courtesy of the link up with Gerald Born.
Speaking of the MOROCCO TIMES, I'd also like to commend Gerald Born for his skill and efforts with his new Morocco newspaper. He's put some real life back into old Morocco and refreshed us all with his publication. Think of it; launching a newspaper in today's world; in Morocco - - how risky is that! And, what a style he has; it's like many of his readers tell him,"it's like getting a letter from home"; what a treat. I'm sure most of you can imagine the time, energy and expense of doing such a job today. I see that he is providing the MHS Website with the back issues - - what a terrific thing to do. To all of us that appreciate these efforts and those kinds of things; I suggest that we reward those who toil for us, by subscribing to the MOROCCO TIMES - - it's (ed. No longer available) - - and sign up for the MHS Alumni Website; think of it as our patriotic chore and pitching in, when it needs it. As you all can see, I really appreciate what these guys are doing and I hope you will too.
Sincerely,
Don DeKoker '58
---
Award Winners
including Don Hunter, Class of '58
Associated Press excerpts:
"….Pat Cassidy, a three−time state champion from Bloomington North, will be inducted into the Indiana High School Wrestling Coaches Association Hall of Fame on Sunday.
Also named to the Hall of Fame as coaches are Dave Geyer of Penn, Ron Anderson of Winchester, Robert Kelley of Bloomington and Bill Yozipovich of Greenfield.  Don Hunter of Fort Wayne North will be inducted as a wrestling contributor."
Don was inducted February 20, 2005. 
CONGRATULATIONS, Donald!
Don receives his award!
<![if !vml]>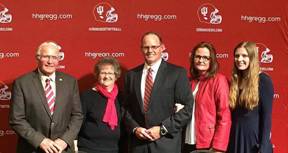 <![endif]>